This game could always use some new terrain features. My focus here is on integrating Shore Fish into maps that currently lack them, without needlessly replacing trees.
I call this one, Stony Pond. It combines Stone and Shore Fish in one location, and could serve as a replacement for a standard stone mine: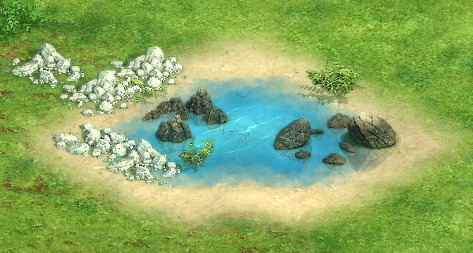 The next is just called Waterfall. It would supplement a cliff line somewhere near the player's spawning location, and would not significantly impede the benefits of the cliff line for defensive purposes.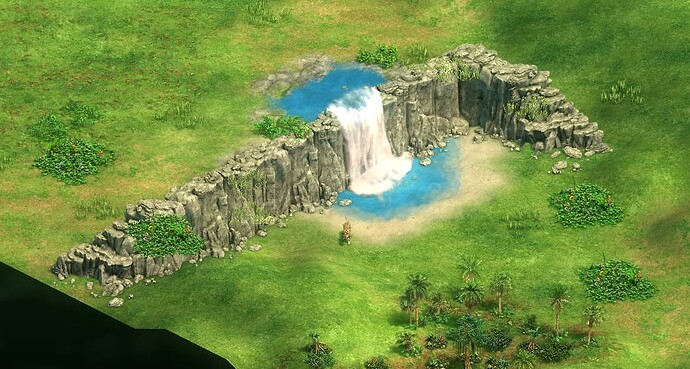 The one is just called Wallow. A very small spot of water, that has been formed due to repeated visits by animals who come to drink and cool down. Bird droppings caused fish to grow, or turtles moved in of their own accord.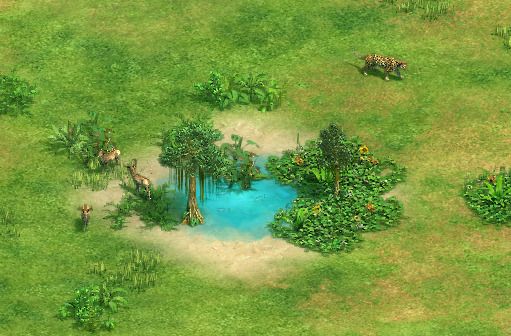 Last of all, I call this one Spring. A patch of wet dirt on a hillside, indicating where the water emerges, and a small pool at the base, where fish or turtles can be found.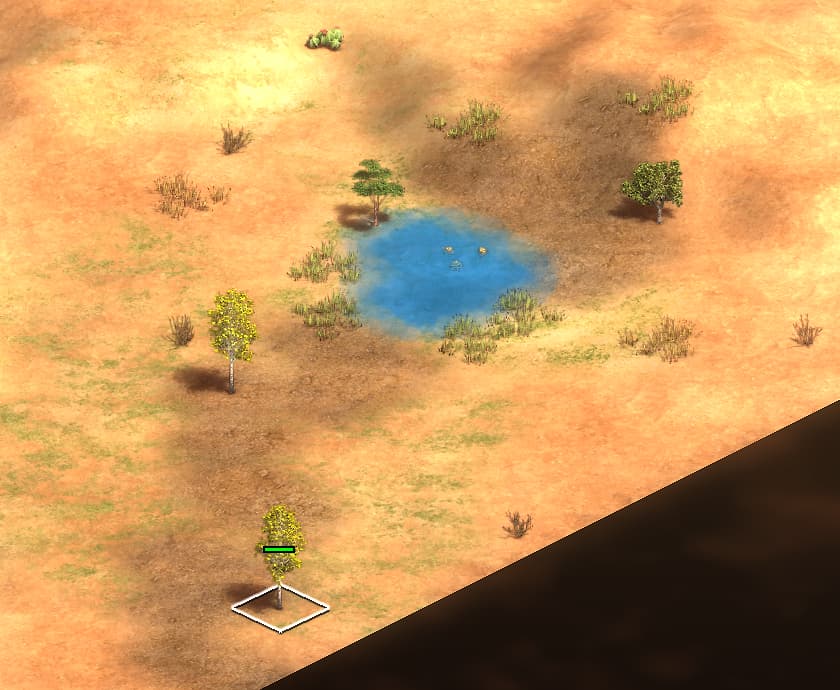 Overall, the objective is to allow some more attractive ways to add water and shore fish to the game!