GAME INFORMATION
GAME BUILD

#:

101.101.54684.0 7486483
GAME PLATFORM: Steam
OPERATING SYSTEM: Windows 10
ISSUE EXPERIENCED
Completar una misión en cualquier dificultad, y no recibir la medalla correspondiente, en el mapa de la campaña.
FREQUENCY OF ISSUE
100% of the time / matches I play (ALWAYS)
REPRODUCTION STEPS
Here's the steps to reproduce the issue:
Inicie un mapa de Campaña de 1 jugador. En dificultad Difícil.
Utilice cualquier truco, Robin hood, etc…
Completa el mapa.
Salga del selector de campañas
Vuelva mapa que a completado anterior mente.
Vuelva a jugar el mapa de campaña pero esta vez, completarlo sin usar trucos.
EXPECTED RESULT
El juego debería de otorgarme la medalla correspondiente, al completar una misión de campaña sin trucos.
IMAGE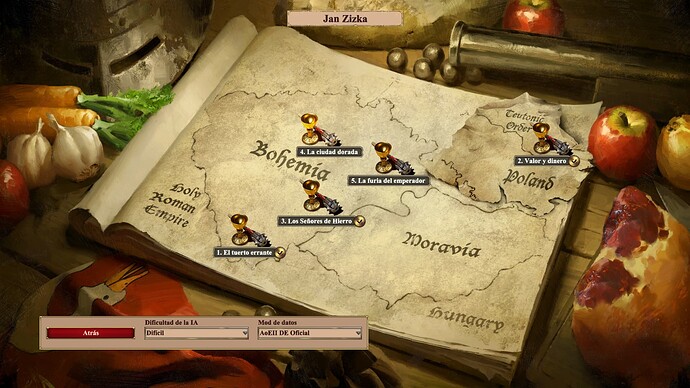 GAME FILES (SAVE / RECORDING)
ASDX.aoe2spgame (755.8 KB)
SP Replay v101.101.54684.0 @2021.10.25 000614.aoe2record (4.4 MB)