GAME INFORMATION
GAME BUILD

#:

101.101.47820.0.662.4001
GAME PLATFORM: Steam
OPERATING SYSTEM: Windows 10
ISSUE EXPERIENCED
When trying to delete a few palisade walls that has not yet been constructed it deletes also palisade walls already constructed.
FREQUENCY OF ISSUE
100% of the time / matches I play (ALWAYS)
REPRODUCTION STEPS
Here's the steps to reproduce the issue:
Build a few palisade walls.
Set a few palisade walls to build
Double click a palisade wall not yet constructed.
Click "Delete all" hotkey (Shift+Supr in my case)
EXPECTED RESULT
When i double click a wall not yet constructed it shouldn't add fully constructed walls to the group selection.
In this case one side of my map was walled and when walling the other side i changed my mind about how to wall it so tried to delete it while the villager was getting there and ended up deleting all the walls in my base which lead to being open when scouts reach my base.
Possible solution: We use Alt/Shift/Ctrl for a lot of things, maybe if you hold one of those it selects only buildings not yet created.
*This happened to me in an online game but before the patch so i recreated the issue against AI and uploaded this in the save file i've attached.
IMAGE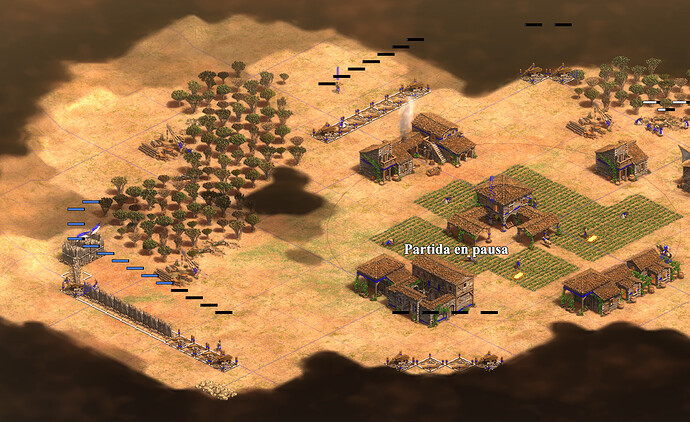 SP Replay v101.101.47820.0 @2021.05.10 150235.aoe2record (467.1 KB)