GAME INFORMATION
GAME BUILD

#:

101.101.45340.6228353
GAME PLATFORM: Steam
OPERATING SYSTEM: Windows 10
PC Specs: Ryzen 3800x, ASUS ROG B450 F, Nvidia 2070S, 32 Gb RipJaws 3200MHz, 500 Gb Samsung 970 Evo.
I use 2 screens in extention mode with the gaming (main) one 1080p and the second one 2160p
ISSUE EXPERIENCED
After playing a normal 3v3 of ranked TG Arabia with 1080p resolution my team queued again for the next game. We got this time 4v4 Arena and as soon i was ingame it was 960x540 resolution. As you cant change your screen resolution in ranked games i was at first stuck with a terrible res to play the game as its like zoomed in and you cant realy zoom out again. Thankfully i could select window mode instead of full screen so the game was forced back to 1080p as long as it was in window mode.
FREQUENCY OF ISSUE
First and so far only time that happened to me.
REPRODUCTION STEPS
So far couldnt reproduce by force but this will show what happened the time i had the bug …
Here's the steps to reproduce the issue:
Queue for ranked
Get ingame
Screen resolution did change
EXPECTED RESULT
Just my normal screen resolution as applied in the settings should be used.
IMAGE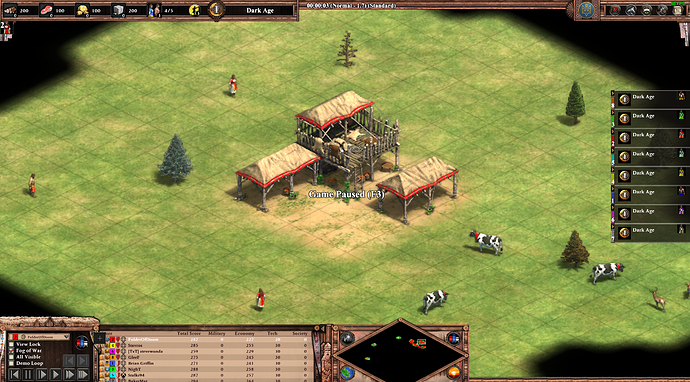 GAME FILES (SAVE / RECORDING)
Dont think it will help in this odd case but here you go:MP Replay v101.101.45340.0 @2021.03.04 205555 (3).aoe2record (2.5 MB)