GAME INFORMATION
GAME BUILD

#:

13.18214
GAME PLATFORM: Steam
OPERATING SYSTEM: Windows 11
ISSUE EXPERIENCED
When playing on unknown, you can roll the old (vanilla legacy pre-TWC old) Aztec natives. One of the techs, chocolate recipes, does not seem to work correctly. In game, the description says 1 crate of 100 c per 2 minutes and it does not specify a cap, but at 23 min only provided 6 crates. This is before the usual 30 min cap, so I would expect 11 crates at that point per the description. 6 crates is more consistent with 1 crate every 4 min.
FREQUENCY OF ISSUE
25% of the time / matches I play (SOMETIMES)
REPRODUCTION STEPS
Here's the steps to reproduce the issue:
Play on unknown, rolling until you get the vanilla legacy Aztec natives
Build a TP and read the description of chocolate recipes
Research chocolate recipe and note the provided number of crates does not match the description.
EXPECTED RESULT
The effect and description of the tech should be the same.
IMAGE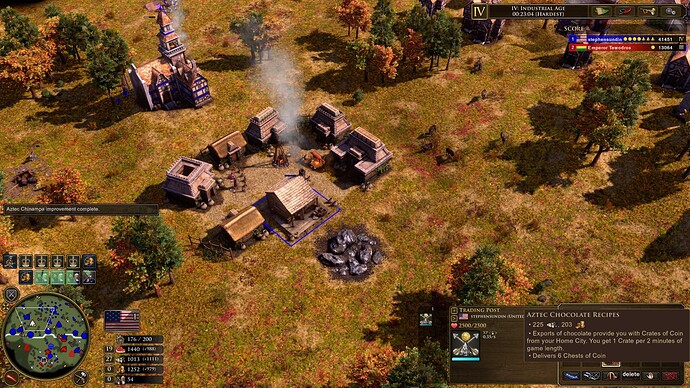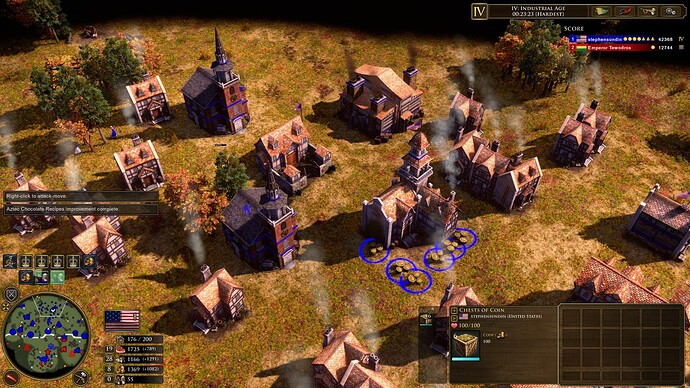 GAME FILES (SAVE / RECORDING)
choco bits.age3Ysav (3.2 MB)