An image from the trailer for the upcoming console version of AoE2 has this interesting scene…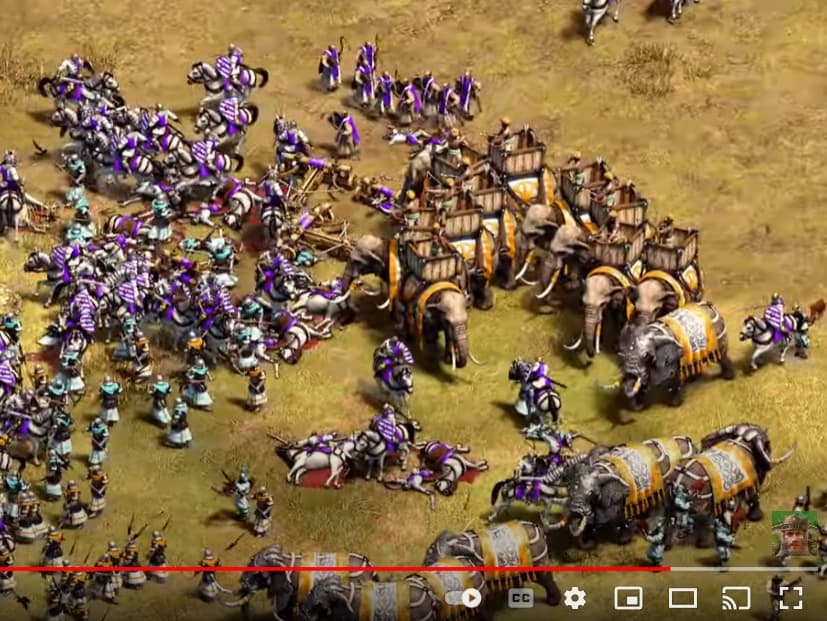 Orange War Elephants, Hand Cannoneers & Halberdiers. All check the box for this being Persians…but then there's the Elephant Archers, also in orange.
Either this is just something mocked up for the trailer. Or Persians are getting a new unit in a coming update.