GAME INFORMATION
GAME BUILD

#:

101.102.15522.0
GAME PLATFORM: Steam
OPERATING SYSTEM: Windows 10
ISSUE EXPERIENCED
The pikemen line is marked as missing from the civ tech tree. (the tech tree that appears when you put your cursor in the civ coat of arms).
FREQUENCY OF ISSUE
100% of the time / matches I play (ALWAYS)
Happen on all civs.
REPRODUCTION STEPS
Here's the steps to reproduce the issue:
Launch a game
Put your cursor on the coat of arms of your civs to display the tech tree
Check the pikemen info
EXPECTED RESULT
Well… That the red crosses should only be present when one of its unit is not avalaible for the civ
IMAGE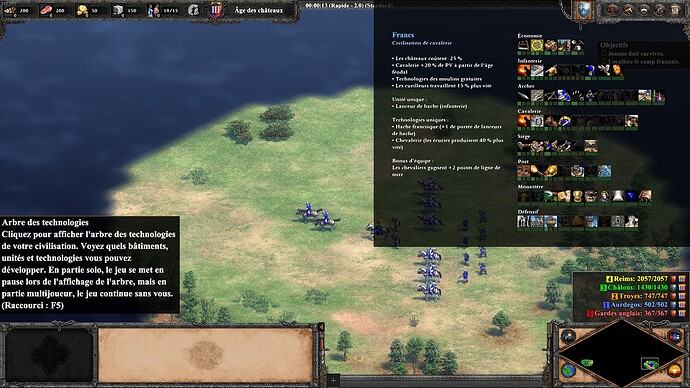 GAME FILES (SAVE / RECORDING)

Attach a SAVE GAME (.aoe2spgame) or GAME RECORDING (.aoe2record) of the match where you encountered the issue. Link it below if using an external file service.