Hello Age of Empires friends

I find the menu in AOE4 unappealing, uncharitably designed and too dark for my taste. On Discord today, some people didn't seem to like the menu either.
Here is a picture of the menu: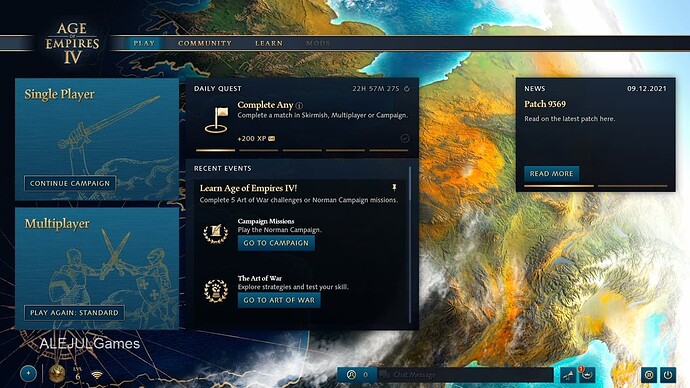 I would therefore welcome it if it were to be changed from the first season onwards and no longer be like it is now.
For example, I would find a theme very cool like the Chinese paintings from the Season 1 trailer.
I find such a theme much more inviting and there is much more love and uniqueness behind it. A colourful, inviting and artistic menu that fits AOE. That's how it should be.
For some this might be a detail but the implementation of many details in their entirety still contribute to a good overall picture.
What do you think about it?
Best regards