Why does a modeler paint the armor with color? Chinese armored units should use silver metal textures like other civilizations, rather than plastic toy like visual effects. This colorful armor makes Chinese units look like comical clowns, without the texture that military units should have, and also makes players' visual experience suffer: filled with uncomfortable large areas of color blocks (excessive player colors).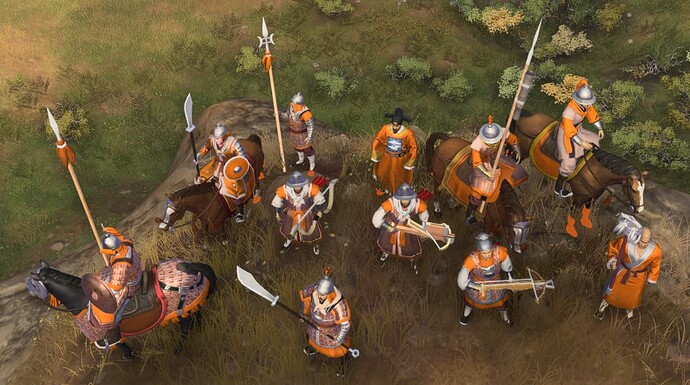 If the modeler takes note of this suggestion, you only need to modify the texture, and only units that are clearly armored need to modify the texture, specifically: the four units of era3: Spearman, crossbow, knight (lance), and Palace Guards (Chinese Man at Arms).
As for the units of era4, there is no need to modify them, as according to real history, the Chinese military of that era generally used colored cloth armor, so there is no problem.