Before I get started, I want to say that what I'm going to talk about and show I know it's mere aesthetical and doesn't affect gameplay at all.
Said this, let's get started, shall we?
As a person who loves details in every aspect of every game, I would love to see all these kinds of features.
Let's start with adding people to the buildings. Check the pictures below: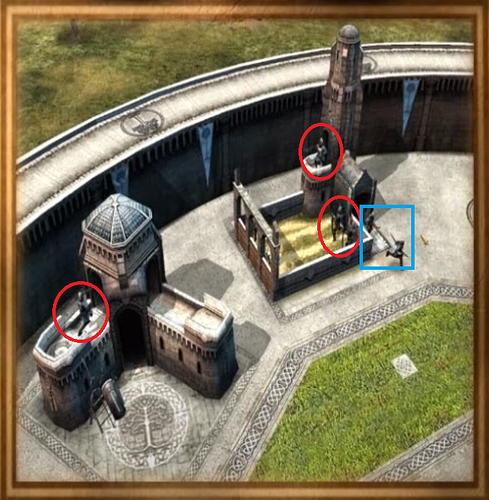 Look how the guard patrol in the barracks, and there even is an archer captain in the archery range, which shows archers training when you are producing units. You can also see archers coming out from the building (THIS IS A PROPER SCALE BUILDING SIZE).
Also, in this game (is Battle for Middle Earth from 2004 in case you ask) buildings gain some sort of veterancy when you produce units over the time, changing their aspect too (see below)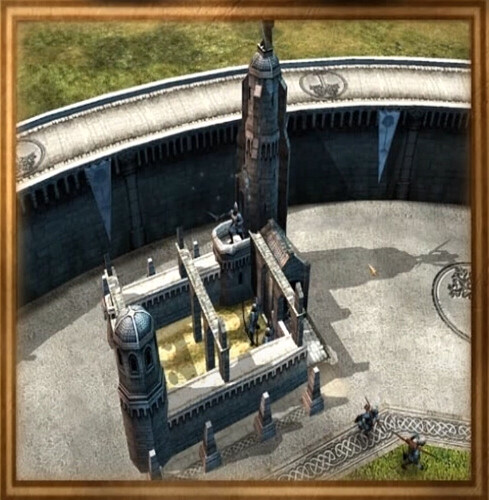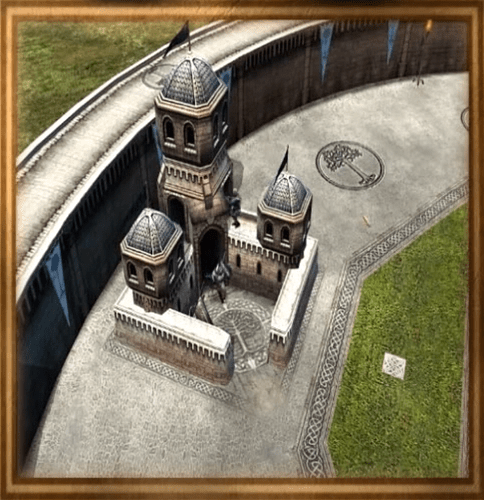 Add people inside buildings for more realism
The actual buildings look OK empty as they are
Here is another thing that I would love to see. Look how much space this Castle have to add some archers here. It would be really awesome to see them there firing arrows and defending the castle instead of seeing multiple arrows coming from nowhere from the castle.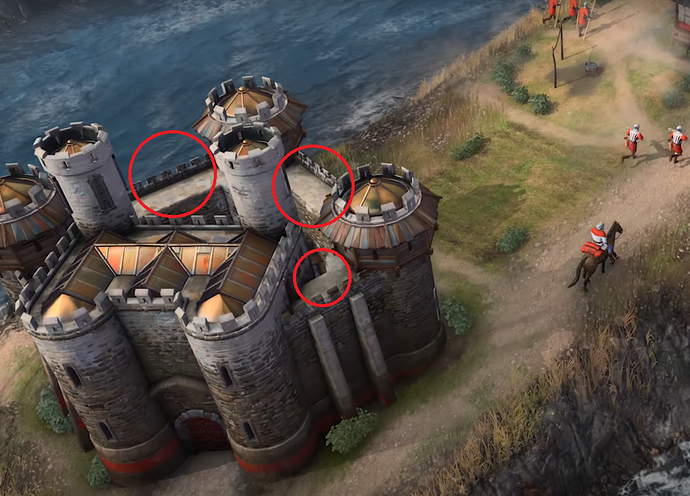 Yes that would be great!
No thanks, I like clean buildings
This one I know a lot of people have been asking for in other places but welp, why not put it in here too.
Let's add some crew to manage siege weapons, look how cool it looks and how simple like this it is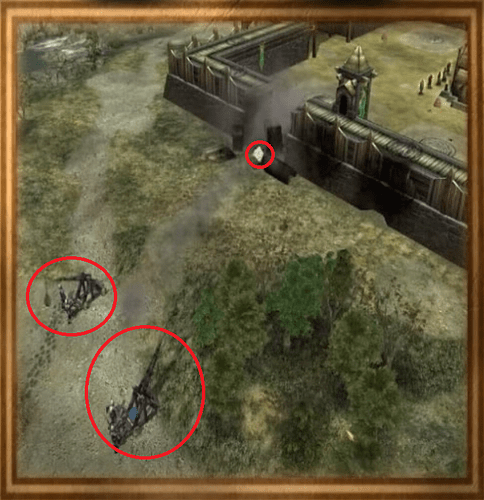 Yes please ! Isis hear our plea!
No thanks, i like Age 2 empty siege weapons style. Clean is better
And last but not least, charge ability for Cavalry. I know there are some units like the Royal Knight from the Franks that have this feature but I'm not sure how it works.
In my opinion, should be like this one in which infantry units get knocked up while colliding with horses (and this slows down cavalry movement speed)
When colliding with a pikeman, the movement speed was extremely slowed down and cavalry gets really hurt. Also, just a few units get knocked.
Yes, it's realistic and i like it
Nah thanks, too complex already. It would change gameplay too much
What do you guys think?