For the past few weeks, I've been working on https://aoe4guides.com/ to have a central place for Age of Empires 4 build orders and guides. It evolved out of a "I want to learn some vue.js"-mood. Now I would like to share it with the community.
https://aoe4guides.com/ features:
New: Copy to Clipboard for Overlay Tool
Create your own build orders
Share build orders with others
Browse and filter build orders (e.g. by season or likes)
Manage your own favorite build orders
Write comments to connect with the author and the community
Works on mobile as well as desktop
Guideline: UX, transparency and discoverability
The project is open source. Join the project and discuss future features on GitHub
Please let me know what you think. Any feedback, feature requests, or bug reports are appreciated!
Some impressions:
Home:

Build-Example (1):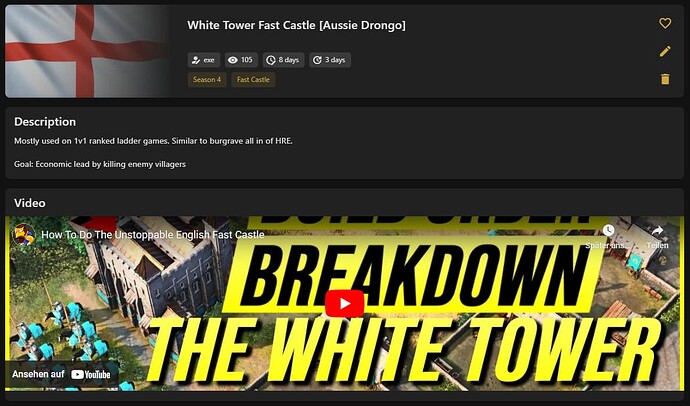 Build-Example (2):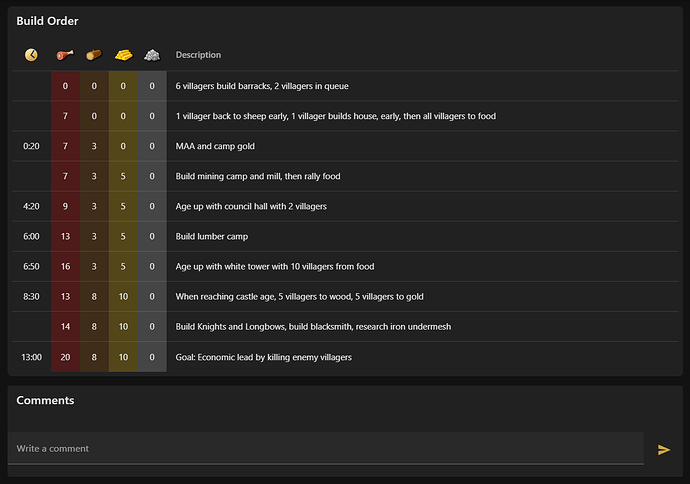 Villager-Sign-Up: