So I just went through the new and changed files in the PUP when I stumbled across a folder called "Palm". There I found lots of new UI layout files for an "Age Pass" screen, which appears to be something like the Battle Pass in Fortnite.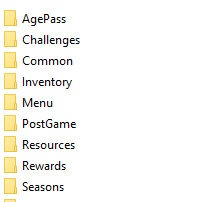 I went through the files and found the following information:
there seem to be seasons with 5 tiers, Dark Age, Feudal Age, Castle Age, Imperial Age and Prestige (Age?)
you can collect XP and level up by completing challenges
challenges have a time limit
there will be monthly, weekly, daily challenges
there will be XP boosts (maybe buyable?)
you can collect "Age Points" which you probably need to unlock the next age tier and items
there will be unlockable items per season, per age tier, which can be "equipped" (whatever this means)
you will be able to set modifiers to increase your gained XP and/or Age Points (maybe this uses the handicap mechanic?)
you can sort the items by civilization, so maybe the items are civilization specific, like skins?
there is example code to equip an item to a Scout Cavalry which also hints towards skins
Some interesting strings I found:
"Add modifiers to maximize your reward progress"
"Purchase for $X.XX"
"Past Seasons"
"Buy Age Pass"
"XP Boost Active"
"Ends in 30 days"
"Congratulations on finishing Season 3! Access previous seasons to unlock their rewards."
"Collect 2000 gold"
"Level 7"
"Earn "
"20% bonus "
"XP for chosen game mode"
"Every level gives"
"Age Points"
Note that this is probably work in progress and all my assumptions are pure speculation.
Edit: updated post with new findings