A few issues noticed after testing PUP for a few hours…
Issue 1: We can now "…bulk tribute to other players…Shift key… to send X5 resources, Control key to send X10 resources", however you CANNOT BULK BUY/SELL at the market!! Still have to click 50 times to sell my 5000 food surplus!!
Issue 2: Still no unit stats whatsoever in the tech tree!! I understand if adding stats for units in-game when hovering within production buildings is too cluttered (although this would be nice), but at least add them into the tech tree!! If you want to look at unit stats you literally have to go in game, turn cheats on, type in cheat codes and produce the unit you are interested in. What if you are interested in multiple units across multiple civs? Well then you have to make multiple custom games!!!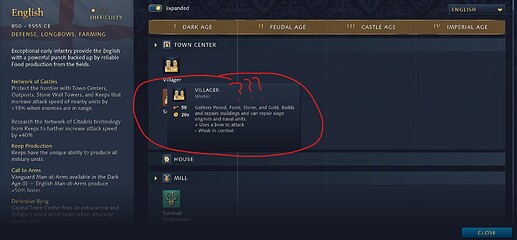 Issue 3: Still no way to hide this monstrosity?? Great for new players, but just taking up real estate for seasoned players. How about "minimally minimal" setting so they only pop up when one of the objectives change?
Issue 4 (nit pick): Why is armor above damage? Yes this is my OCD kicking in but in the same way that health is placed on the top, the next row should be damage, placed next to health.

Hopefully these issues get noted down at least by someone at Relic.
Please add your own thoughts/issues