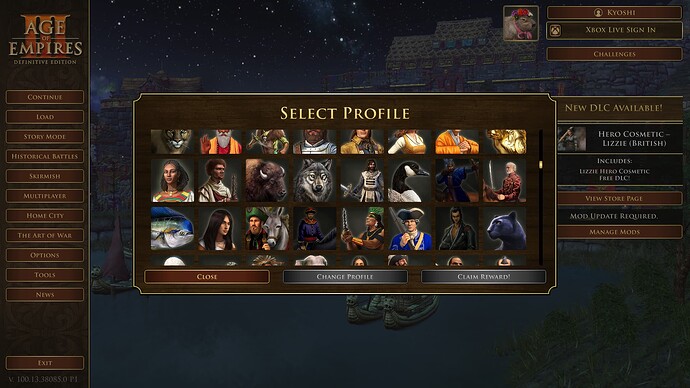 Every Monday, around midnight, the game allows you to choose 5 new profile images, so you can choose between 5 images weekly.
I have the following question, and it is that these weeks it began to happen to me that I already have the 5 images of the week unlocked, and I cannot choose anything. At the same time, there are images added recently that I will have to wait a long time to unlock.
I wanted to suggest, if this system can be changed a bit, for those of us who already have multiple profile pictures.
It occurs to me that this can be random, or that the images already chosen do not appear and are replaced by those already chosen, so there is more variety and we can choose new ones.