GAME INFORMATION
GAME BUILD

#:

100.12.20322.0
GAME PLATFORM: Steam
OPERATING SYSTEM: Windows 10
ISSUE EXPERIENCED
4 Dutch settlers got stuck in an empty TP area whilst being tasked to hunt in Age 1. It looks like they moved into the TP as they went to shoot a deer. They were able to rotate on the spot but could not move. Town bell did also not move them.
FREQUENCY OF ISSUE
First time happening to me.
REPRODUCTION STEPS
Uncertain how to reproduce, potentially via hunting mechanics.
EXPECTED RESULT
Settlers would be free to move around.
IMAGE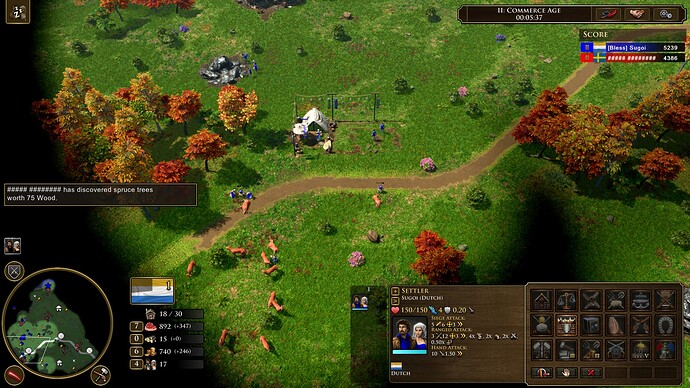 GAME FILES (SAVE / RECORDING)
Occurred at 4:38 game time at western-most TP.