Hi all,
Looking at the part where the longbowman and cannons and ships are fighting the red player, around their stone mine, you'll notice sea birds and a small school of the fish at several points around the shoreline.
Easy to miss, but looks like villager shore fishing is going to be a thing in Age4!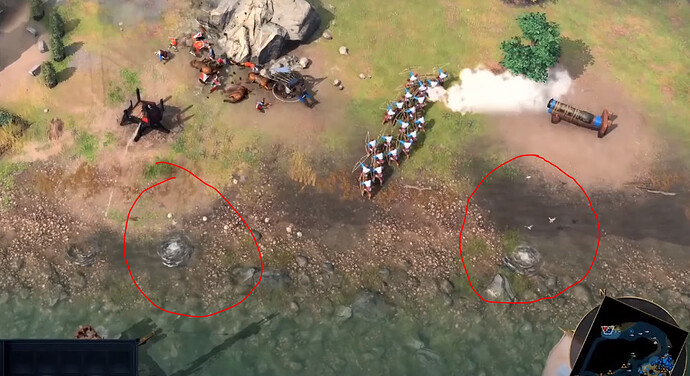 Which I think is great news.