Hey. In case any of the developers read this; please keep developing this.
For the rest of you, have you ever wondered why clicking a Siege unit prompts a human voice as opposed to creaking or mechanical noise? it very well could be because they were meant to have humans pushing them.
And here I've found some evidence from the Editor. Here you have the Siege Crew!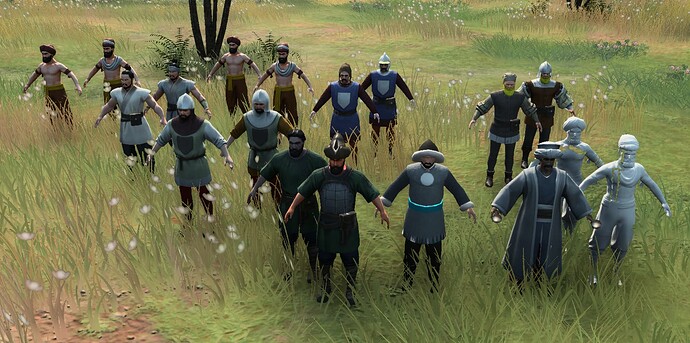 How do I know this is the Siege crew? I found them whilst browsing the assets and in the middle of the picture below, you can see a peculiar name. "base_siege_crew". Another bit of evidence was that one of these assets, the Mongol one, had a little hammer. And they all seem to be artisans of some kind, with a little pouch and some sigils on their chests.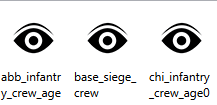 One interesting thing to note is both Malian and Ottoman have models, the two white models to the right as well as the caped guy next to them. Now, I'm 99% sure that the Malians are reusing the Delhi and Abbasid crew models, and that the Ottoman one is reusing somekind of Abbasid model. What is interesting however, is that they are even there to begin with. Named as such, under those civilizations. It could mean they are still intending on following through with it?
Another interesting thing to note is that the Mongol one seems the least finished out of the base civilizations. And that both Delhi and Abbasid shares the same models. So it is very likely that the developers stopped developing this as they ran out of time, because some of these assets have quite a lot of effort put into them. They seemingly have two stages to them, likely for Castle and Imperial. Look at the HRE ones for example. Lots of effort.