Similar terrain types are indicated by different colors on the minimap. From a gameplay perspective this adds no real value, rather it clutters the minimap which complicates spotting woodlines, elevation and resources.
Taking a quick glance at the minimap you might expect to see 3 woodlines, in reality only the bottom one is a woodline indicated by a slightly darker green.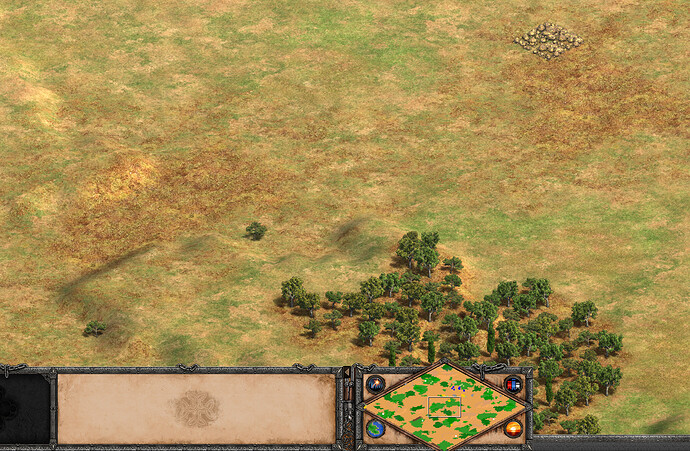 A large green blob which makes it hard to spot elevation and woodlines;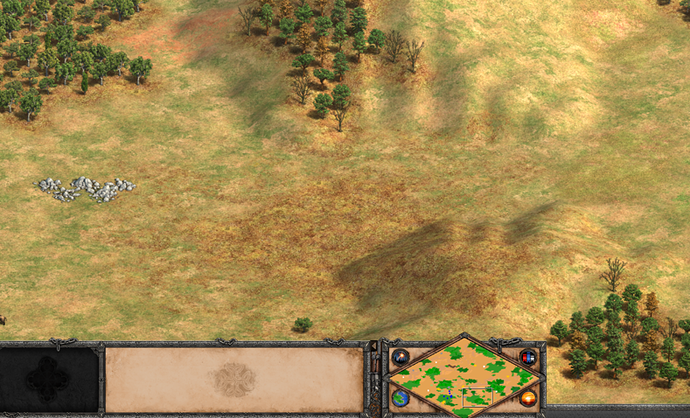 Different shades of desert make it hard to seperate terrain from elevation;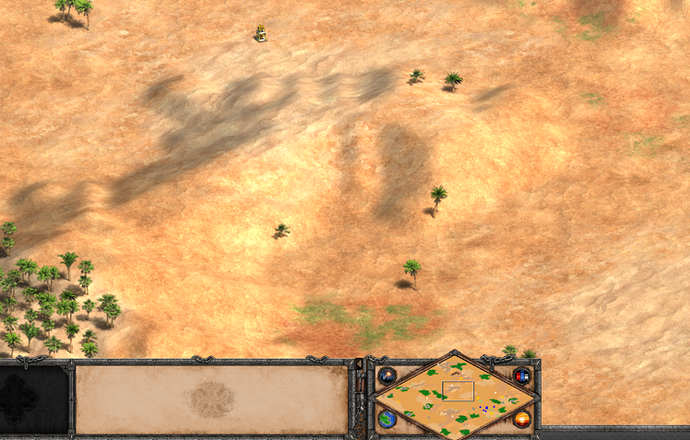 My suggestion would be to simplify these terrain types to the same beige color on the minimap, this way we can improve readability by increasing color separation and only indicating elements that actually effect gameplay.