Server Maintenance - 🛠 Server Maintenance - Wednesday, November 3 - I, II, III DE, and IV
---
No connection, can't play online or save progress.
Download using Xbox App (PC).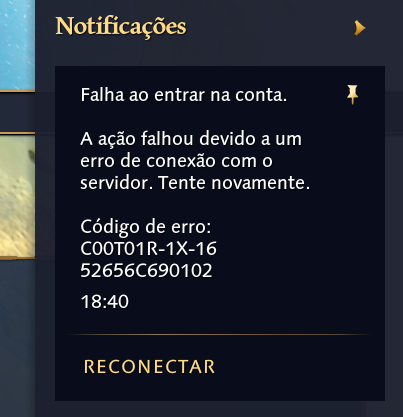 I got the same error. Ha… have no idea
Same. Been a couple hours here.
any way to fix it? mine is in english actually.
Same problem here. i try every guide in the site but non success.
It is because of maintenance

same issue here, would be great if maintenance updates can be posted in game.
They are posted on steam. So I didn't have any problem catching up. But yes there are people who won't read steam activity. Having in game is bit hard as that info also would have to be on a server. And maintenance is not precise it can start late and finish late. it is hard to maintain in but yes having it in game will be useful.
Many are playing through xbox app
You can access offline stuff but not online.
It's a simple maintenance that lasts 2 hours, it started 1 hour ago