GAME INFORMATION
GAME BUILD

#:

13.58326
GAME PLATFORM: Steam
OPERATING SYSTEM: Windows 11
ISSUE EXPERIENCED
Post March Madness patch, some official mods are no longer compatible with multiplayer. Both Winged Huss and Spring event do not allow multiplayer now.
FREQUENCY OF ISSUE
100% of the time / matches I play (ALWAYS)
REPRODUCTION STEPS
Here's the steps to reproduce the issue:
EXPECTED RESULT
Official mods should always allow muliplayer.
IMAGE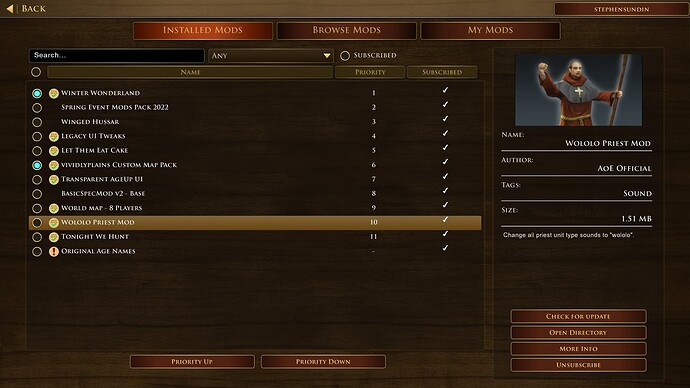 GAME FILES (SAVE / RECORDING)
N/A