There is some information that completely missing from the statistics screen and it's more than one bug.
All the things I'll be mentioning here are reconstructed each match:
Statistics economy bug, max gold/min is always missing while max food/min and max wood/min appears.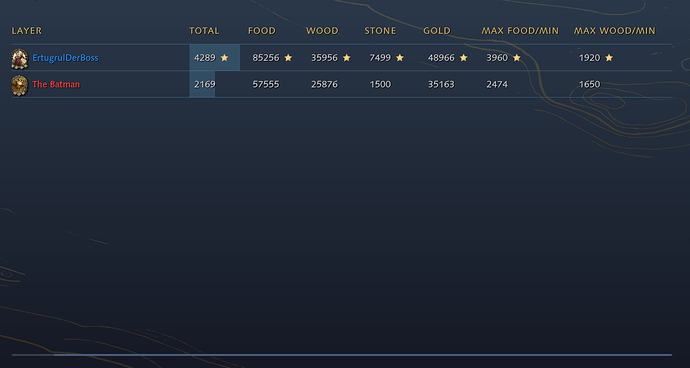 Time to age IV always missing while others exists: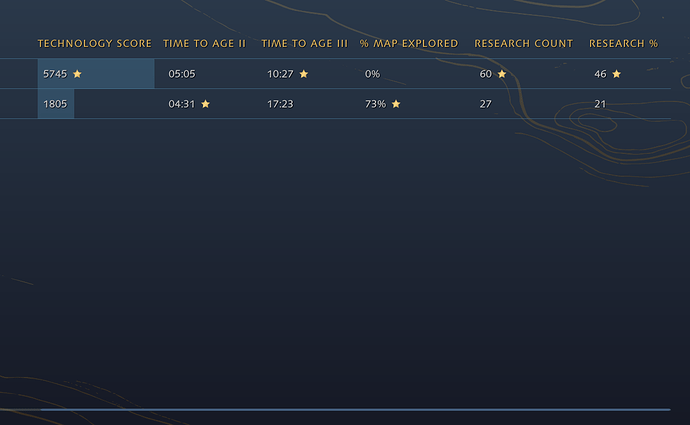 Sometimes AGE IV symbol of the enemy is missing from timeline, have you fixed this in the last patch?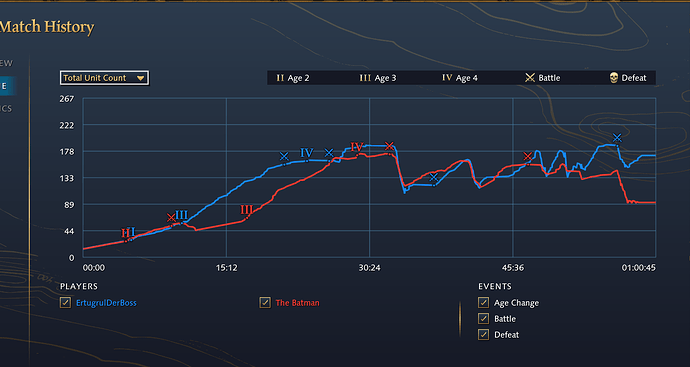 in this game it was fine.
Liran.