Something worth looking into, not sure if a bug or AI was taking an alternative approach (I don't know what that is).
I base this from the perspective of, "if I were the AI I would never do that because of time and resource loss".
Unexpected behavior:
Very early game 2-3 minutes in the AI builds a mine next to a large gold node, but then later switches to a smaller node.
Expected behavior:
AI builds a mine and sticks with that mine until it is depleted.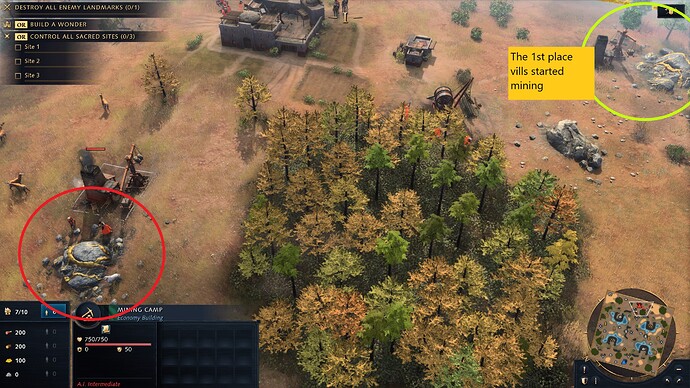 This was encountered with a generated mod map, and the AI player abilities have been untouched. Assuming that generated maps share the same AI player logic, this can happen on any native generated map.