So now, you can control AI players by using the Ctrl+Maj+F keys shortcut (you could previously only control the AI in the first player slot of AI only games) I've tested it a bit in the first Tamerlane scenario and it's quite fun (even if killing the civ you left control of is a bit easy because they are AFK, and also the AI is stubborn with its monk, scouting units and villagers)
It turns out I've noticed some weird stuff. For instance you can't queue units or techs. If you double click fast enough you might queue 2 units at most and that's it. Hotkeys can't be used to bypass this.

Also, you can attack gaia units (and they will just try to escape) but you can't convert them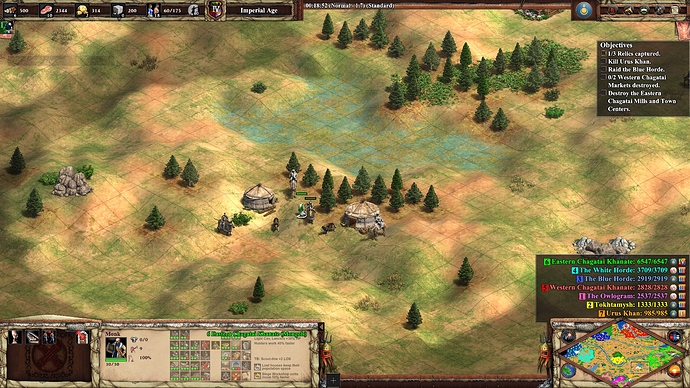 And lastly, if the "former you" somehow manages to get control over gaia units, their behavior will be pretty random. Here, the scout the AI absolutely insisted to suicide in the now enemy base brought some enemies after it, who converted the 2 gaia tarkans and 2 light cavs. The former chased the LC like all other purple units, but the later refused to move , even when attacked.