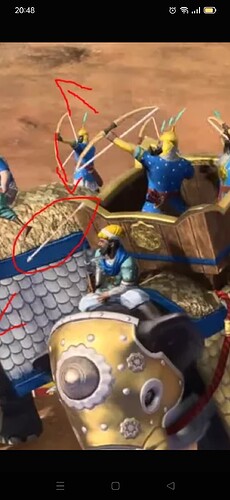 This Is One of the strange things i've noted from the First closed beta (when you were able to zoom in on your units). Unfortunately, due the NDA i can't share any screenshots.
But someone took a screenshot from the last official video about the Delhi Sultanate.
You can see how elephant driver Is more detailed than other units and i don't know Why the others units can't seem detailed in this way. Also his weapon Is more realistic.
No mention about arrows and animations becuase are Horrible.