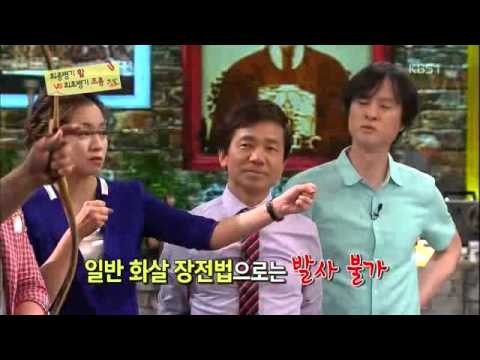 This video is a scene of some Korean historical talk show. (I'm really sorry for English translation not available, but It's really hard to me. Please forgive me.) This video is explaining about Korean unique archery skill named "Pyun-Jun" and showing how to use.
In middle age of Korea, Koreans had unique archery skill named Pyun-Jun (another name is "Baby Arrow", because the arrow was really small like baby of arrow.)
Korean archers could increase the shooting range about ⅓, and the rapidity of fire was much faster than normal arrow.
Thanks to the baby arrow, Korean archers didn't need crossbow pretty much.
That's why we are very difficult to see crossbow in Korean historical drama or movie. Koreans used crossbow as well, but it was minority.
But this skill was difficult to learn, so that's why Korean archers was expansive to train, and needed to a lot of time to train. And that influenced to Korea - Japan Imjin War(1592). Before the war, Korean Government was very lazy to train the troops because of long time period of peace, and it made the Korean troops suffered successive defeats at the start of the war. (there is the the last battle of Korea - Japan Imjin War in AOE2 campain!!! but the real history is little bit different.)
I think Korean archers have to be STRONGER!