Are there too many long handled weapons in cavalry units?
Western knights, Eastern spear cavalry, riders and even fire lance are all using long handled weapons, which makes the picture look very single and boring, and can not highlight the characteristics of light riders' rapid mobile combat. Of course, the most important thing is that light riders use spears in close combat, which is very strange and lack of sense of attack.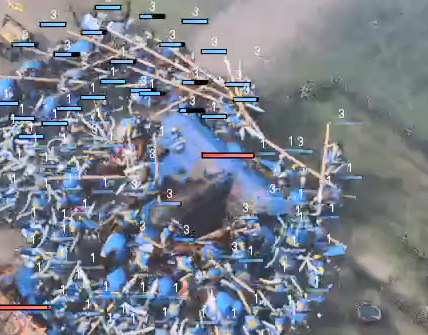 Therefore, it is suggested to replace all the riders' spears with swords and shields(civilized style, of course), just like in the camel cavalry and the earliest promotional film, which can not only clearly distinguish between knights and riders, but also make the game picture more diverse.
The knight uses a spear and the rider uses a sword and shield. It's just right.