Hello everyone,
I want to do the event's mission, but I can't enable "Thick wood's" mod.
While downloading the mod throught the game, the download finish without issue, but, when I'm going to "mod manager", It say "incomplete".
I restart my game, the game notify me that the mod is corrupt, and give me a pop-up to "unsubscribe" and "subscribe" again.
The issue persist, same thing as above.
How can I fix this please ?
Thank you.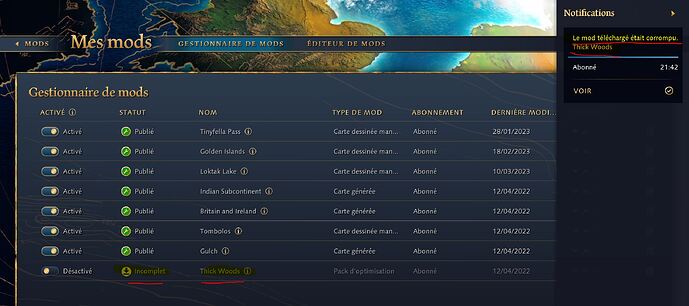 Game information :
Steam
build aoe age4 6.0.878.0
French