there are a few things i remember everyday:
cards and tech doesnt give cuantitative information, for example it says a small percentage of sources is given, instead of saying 10% of sources is given. Another example: an small trickle of food is given to you, but it doesnt say the amount it gives.

for example this card gives 10% of food you are gathering on fields i think, based on this image:


how much % does it give?

how % more slow? i dont have time to check it one by one, thanks.
In conclusion, developers say small, medium or big instead of given numbers.
2. Speed on IU is not modified on IU all times, for examples when a griot is boosting or slowing a unit. FORGET ABOUT THIS POINT, I WAS CONFUSED. GRIOTS ONLY SLOW RATE OF ATACK OF ENEMIES AND ONLY BOOST SPEED OF ALLIES UNITS.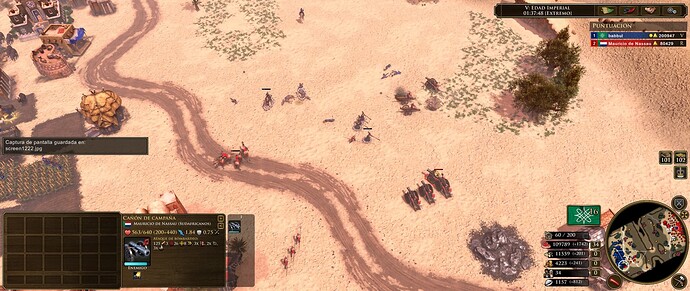 THIS IS GOOD NOW.
3. not line of sight shown on IU
4. The icon of all cavalry is the same that the icon of hand cavalry. Meaning we have to hover the mouse over the icon to know which one is if all cavalry or only hand cavalry the bonus that the unit have.
5. IU doesnt give information about the time it takes to advange age , to create a unit, etc. It just say faster. It doesnt says reduces 30% time. And doesnt show the time it takes to create a unit, so we need to count how much does a magaidi takes to create. Every icon on age of empires 3 should have time it takes to finish .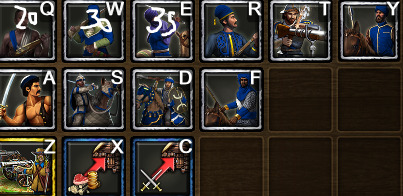 EVERY UNIT AND EVERY TECH AND EVERYTHING SHOULD HAVE A NUMBER ON ICON THAT SAYS THE TIME IT TAKES TO CREATE IT OR DEVELOP IT.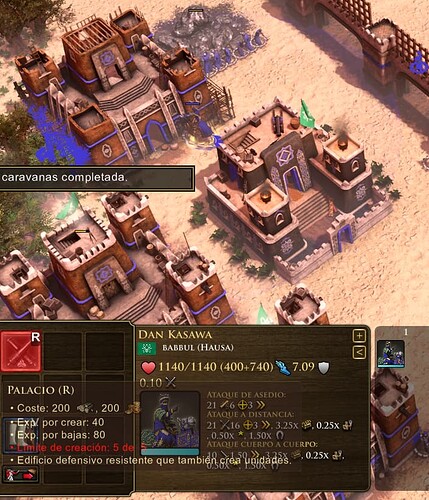 how much time does it take to build a palace? will i build it beforethe enemy arrives?
update:
6. the list continues… villagers that finished berries are not counted as idle villagers, the flag of idle villager doesnt appear