GAME INFORMATION
These details are CRITICAL; DO NOT skip them or your issue may not be reviewed.
GAME BUILD

#:

October PUP
GAME PLATFORM: Steam
OPERATING SYSTEM: Windows 10
ISSUE EXPERIENCED
DESCRIBE THE ISSUE IN DETAIL (below). LIMIT TO ONE BUG PER THREAD.
The tooltip of Eagle runner knights says its good against cavalry and coyote runners. This was okay in legacy when the coyote runner was the only available shock infantry in The WarChiefs. But now it should be changed to "Shock Infantry".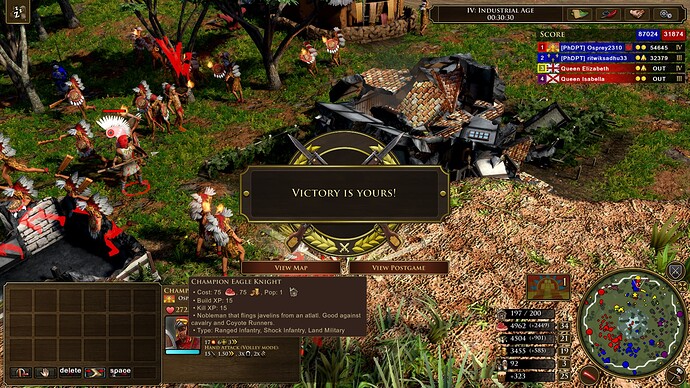 FREQUENCY OF ISSUE
How often does the issue occur? CHOSE ONE; DELETE THE REST!
UI issue so happens all the time.
EXPECTED RESULT
What was SUPPOSED to happen if the bug you encountered were not present?
Eagle Runner Knights good against cavalry and melee shock infantry.