GAME INFORMATION
GAME BUILD

#:

101.101.47820.0 6624001
GAME PLATFORM: Steam
OPERATING SYSTEM: Windows 10
ISSUE EXPERIENCED
The Total Games number in the Profiile Statistics has been inaccurate and it is showing nearly double the actual games played. I have asked friends and everyone said it is bugged for them as well. This issue doesn't affect the gameplay but it is irritating. The game says that I have 3459 total game while they are in fact 1701. In addition, i don't have the icon for 1800 games played.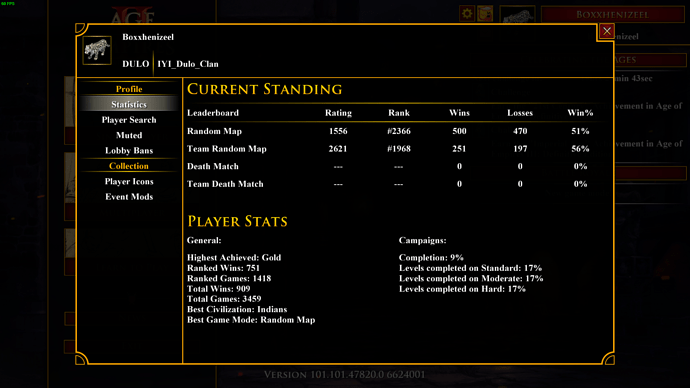 FREQUENCY OF ISSUE
How often does the issue occur? CHOSE ONE; DELETE THE REST!
100% of the time (ALWAYS)
REPRODUCTION STEPS
List CLEAR and DETAILED STEPS we can take to reproduce the issue ourselves… Be descriptive!
Here's the steps to reproduce the issue:
Open the game
Open Player Statistics
Check Total Games number
EXPECTED RESULT

I would see my actual games played and not an imaginary number.