Hello (sorry for my english, this is not my native langage),
I am unable to make any advancement on the Training Mastery, while I can complete any other one. I just completed a big part of the English one without any problem.
The only difference I can see is that the english one is on a "new and ongoing" category, whille the Training Mastery is just before the begining of this category, together with Malian and Ottoman masteries (maybe broken as well, I guess)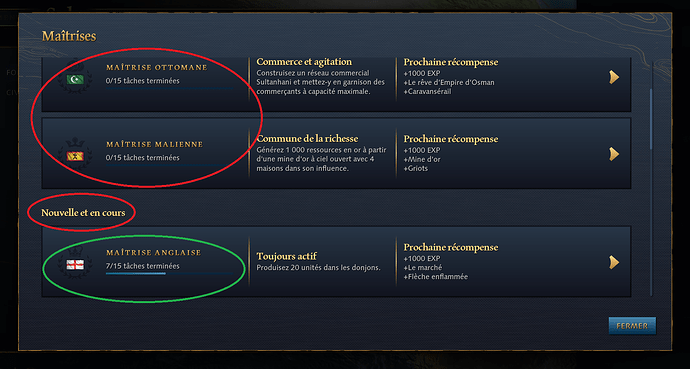 I am not the only one to have this problem, something must be broken.
It is a problematic because the game really want me to complete this specific mastery, when I try to go on multiplayer for exemple.