This thing has been on my mind for quite some time, but I always assumed it will make it's way into the game in one of the post-launch patches or content updates - I'd really like to see treaty game mode options expanded.
The default ones small in number and quite weird: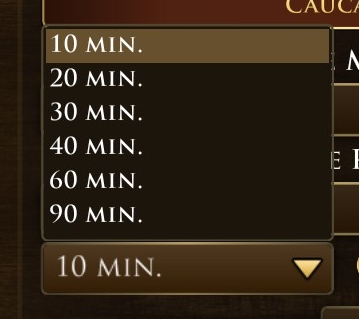 Like srsly, who is using 60 or 90min treaty option? I don't think I've ever used them once outside of initial checking them/testing. What do you even do in 90 minutes? One could reinstall Windows and redownload this game within this timespan.
I would like to see options that match what's available in 2DE: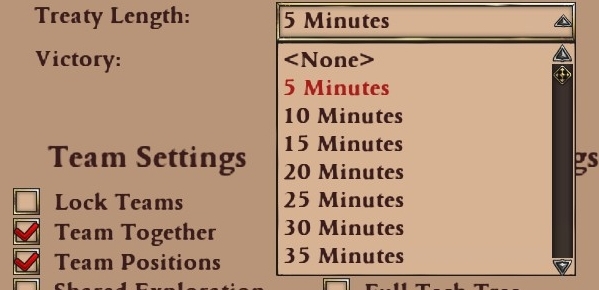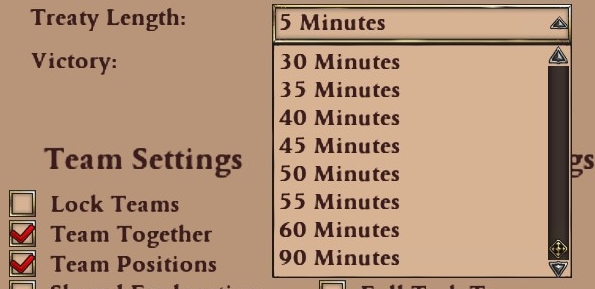 If there some weird hardcoded limit to the number of options, I think majority of people that play this mode would be ok with removal of:
- 40 minutes
- 60 minutes
- 90 minutes
and replacing them with
- 5 minutes
- 15 minutes
- 25 minutes
It does seem like a very lightweight change when it comes to the work involved and I'd be very happy to see it in the upcoming update.