GAME INFORMATION
These details are CRITICAL; DO NOT skip them or your issue may not be reviewed.
GAME BUILD

#:

51737
GAME PLATFORM: Steam
OPERATING SYSTEM: Windows 10
ISSUE EXPERIENCED
DESCRIBE THE ISSUE IN DETAIL (below). LIMIT TO ONE BUG PER THREAD.
Trebuchet projectiles don't have an impact animation after chemistry has been researched eg when the projectile hits a unit or building there is no animation to indicate a successful hit. If chemistry is not researched this issue does not occur. The issue only occurs when the projectile is a flaming boulder which is caused by the chemistry technology.
FREQUENCY OF ISSUE
How often does the issue occur? CHOSE ONE; DELETE THE REST!
100% of the time / matches I play (ALWAYS)
REPRODUCTION STEPS
Here's the steps to reproduce the issue:
Play a game with chemistry already researched, otherwise research chemistry.
Create a trebuchet and task it to attack a unit or castle.
Watch as the boulder hits the unit/building and no explosion occurs.
EXPECTED RESULT
A flaming explosion occurs as the flaming boulder hits its target.
IMAGE
ALWAYS attach a PICTURE (.jpg, .png, .gif) or VIDEO (.mp4, YouTube link) that highlights the problem.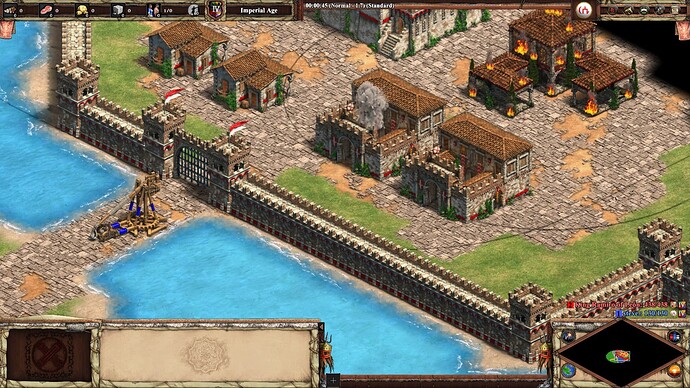 Trebuchet without chemistry. Nice explosion. Not bugged.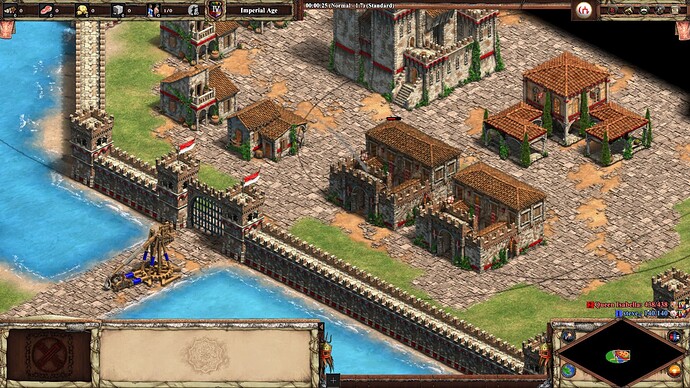 Trebuchet with chemistry. No explosion. Bugged!
GAME FILES (SAVE / RECORDING)
Attach a SAVE GAME (.aoe2spgame) or GAME RECORDING (.aoe2record) of the match where you encountered the issue. Link it below if using an external file service.
rec.aoe2record (187.4 KB)