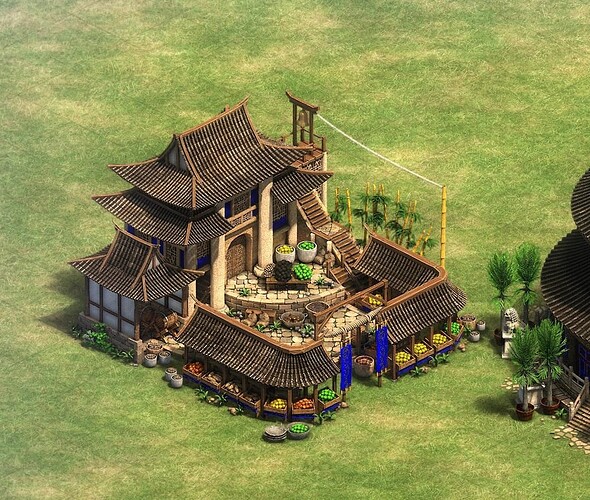 In AoE4, you can tell the number of tiles on the Chinese well (in the center of the house): 12.
In AoE2, there are so many tiles on the roof that can't be counted. This is the reason why AoE2 building looks more realistic because it has finer texture.
It has nothing to do with 3D model. It is just a graph. This is why we say AoE4 has a low texture.