GAME INFORMATION
GAME BUILD

#:

101.101.54684.0 7486483
GAME PLATFORM: Steam
OPERATING SYSTEM: Windows 10
ISSUE EXPERIENCED
I had 79 gold and the price of wood was 79 gold. But I was unable to buy the wood. Unlike the stone, which was out of my price range, the button was not disabled. It was clickable. But clicking it did nothing.
FREQUENCY OF ISSUE
Less than 25% of the time / matches I play (RARELY)
REPRODUCTION STEPS
Retrace steps from blue's point of view around 46:30 in the attached game.
EXPECTED RESULT
Either the button should be disabled if I don't have enough gold, or it should be enabled if I have enough, and I should be able to buy the resource.
IMAGE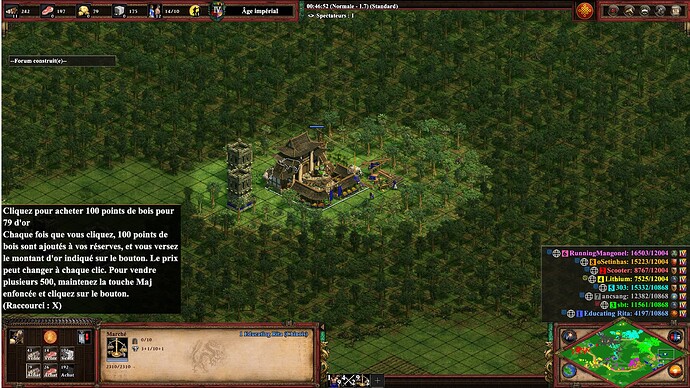 GAME FILES (SAVE / RECORDING)
MP Replay v101.101.54684.0 @2021.11.13 181558 (6).aoe2record (3.5 MB)