GAME INFORMATION
GAME BUILD

#:

54545
GAME PLATFORM: Steam
OPERATING SYSTEM: Windows 10
ISSUE EXPERIENCED
When looking at your explorer for the USA, the view is occluded by the "Cranes" accessories from one of the harbor's home city customizations.
FREQUENCY OF ISSUE
100% of the time / matches I play (ALWAYS)
REPRODUCTION STEPS
Here's the steps to reproduce the issue:
Open the USA home city
Apply Cranes at the harbor customization
Observe the view of the explorer is obstructed
EXPECTED RESULT
The view of the explorer should be clear. A better spot for him might be in front of the White House.
IMAGE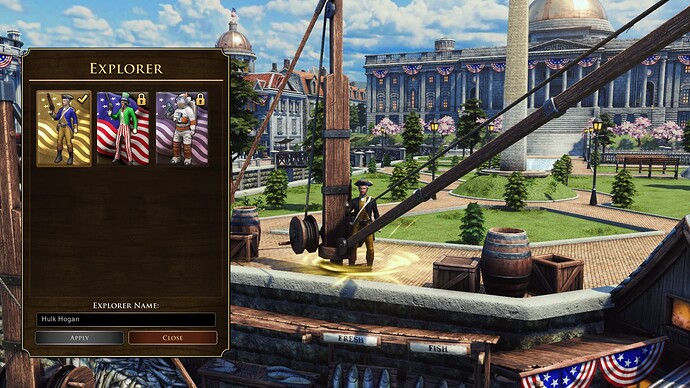 GAME FILES (SAVE / RECORDING)
N/A. Home city