There seems to be a big influx of cheaters recently, which I think I've managed to trace down to one user selling a hacking tool he developed himself. He is selling his hacks exclusively for $30 a month.
This is what it looks like: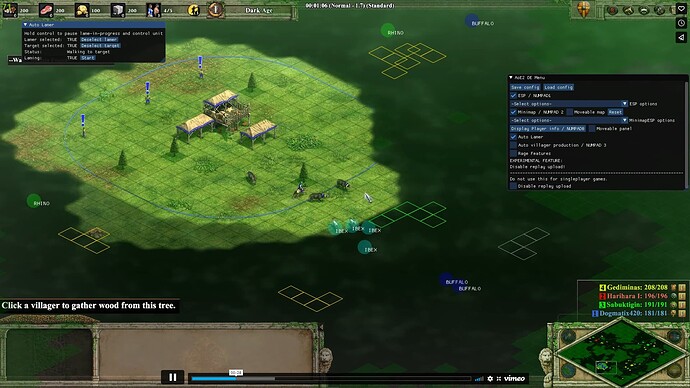 As you can see, it includes features like seeing objects through the fog of war, auto-lame, resource hacks and crashing the game for all players.
If you are interested to see what auto-lame looks like, here is player "Direction 2k" (also known as "Alfaplex Breno") using it in a ranked game against Onleke:
Here are reviews from a couple of his 'customers':
Presumably he uses the same exploit that is already known to the devs, but I'm not sure if the devs are aware that someone is actively selling a hacking tool and has probably made hundreds if not thousands of dollars doing so. Obviously I won't link the page directly, but if a developer is interested I can send the link through private message.