GAME INFORMATION

These details are CRITICAL; DO NOT skip them or your issue may not be reviewed.
GAME BUILD

#:

v. 100.13.27885.0
GAME PLATFORM: Steam
OPERATING SYSTEM: Windows 10
ISSUE EXPERIENCED

DESCRIBE THE ISSUE IN DETAIL (below). LIMIT TO ONE BUG PER THREAD.
The new french translation of abus gunner is totally absurd and no longer refers to the old name of abus gun.
I show you:
English before : Abus gun
English now: Abus gunner
So far so good.
French before: Canon abus
French now: Porteur de pistolet abus
What t… ?!
Why is it about "pistolet" (pistol) now ?!
EXPECTED RESULT

What was SUPPOSED to happen if the bug you encountered were not present?
Must be "Porteur de canon abus" quite simply.
Or, better "Canonnier abus" (it's literally "Abus gunner")
IMAGE

ALWAYS attach a PICTURE (.jpg, .png, .gif) or VIDEO (.mp4, YouTube link) that highlights the problem.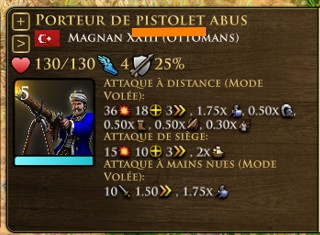 Ceci est un "Canon Abus":

Et ceci est un "Pistolet":

In short, it's ridiculous in French