GAME INFORMATION
These details are CRITICAL; DO NOT skip them or your issue may not be reviewed.
GAME BUILD

#:

30181
GAME PLATFORM: Steam
OPERATING SYSTEM: Windows 10
ISSUE EXPERIENCED
DESCRIBE THE ISSUE IN DETAIL (below). LIMIT TO ONE BUG PER THREAD.
Since the last update, units no longer appear smooth and triangular meshes become visible.
FREQUENCY OF ISSUE
How often does the issue occur? CHOSE ONE; DELETE THE REST!
100% of the time / matches I play (ALWAYS)
REPRODUCTION STEPS
List CLEAR and DETAILED STEPS we can take to reproduce the issue ourselves… Be descriptive!
Here are the steps to reproduce the issue:
The easiest way to reproduce the issue is to use the scenario editor. To make the meshes more visible one can turn the resolution to the highest possible.
Put down a unit (e.g. flail elephant) and observe the units. One can try to place the unit on a hill (which can be also) produced using the scenario editor to make the details more visible.
EXPECTED RESULT
What was SUPPOSED to happen if the bug you encountered were not present?
The units should appear somewhat realistic, as shown in this poster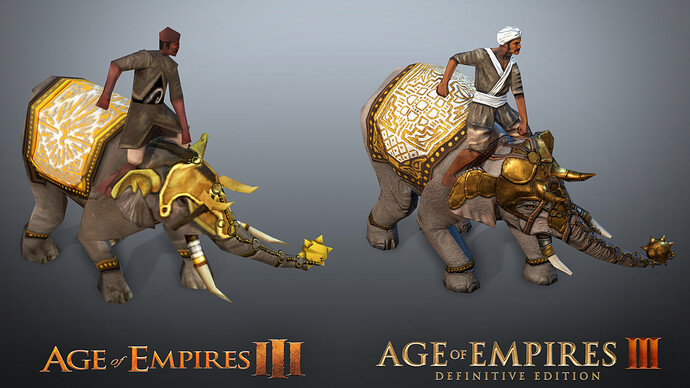 IIRC, this had not been an issue before the last update. One can also see that the unit in the posters does not suffer from this issue.
IMAGE
ALWAYS attach a PICTURE (.jpg, .png, .gif) or VIDEO (.mp4, YouTube link) that highlights the problem.
This is what units actually look like in the current version: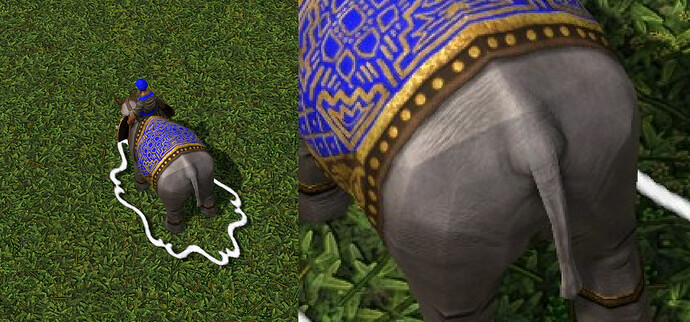 A comparison to the poster and (I think) previous versions