I've never followed any announcements for DEs when it comes to these things.
1331250 DLC Boston - 4K Cinematic Pack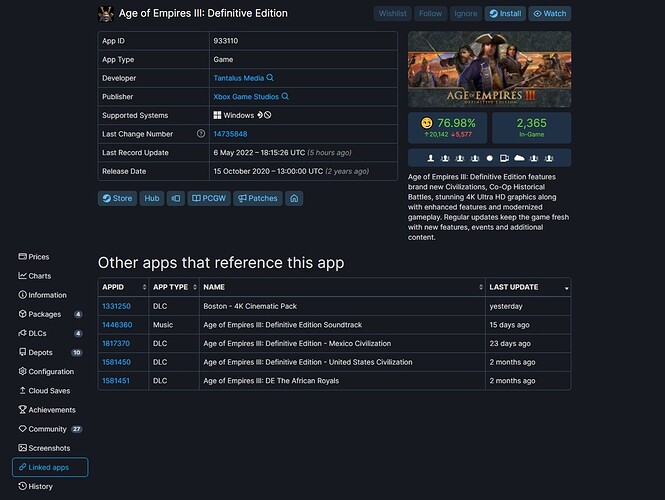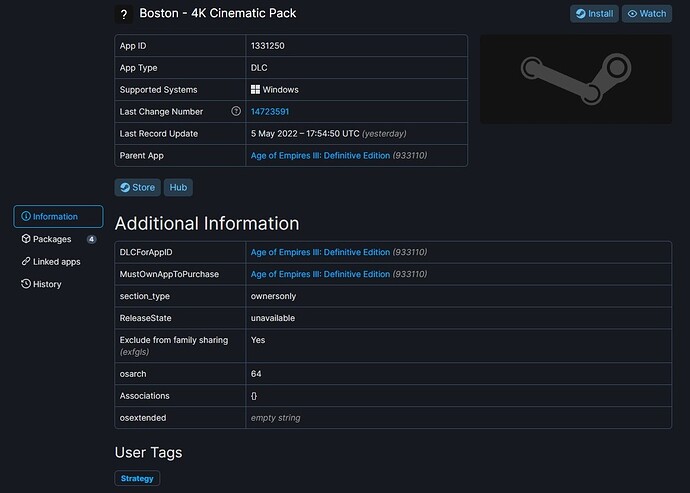 What does it mean? Is this a codename, a distraction?
Aren't cinematics, most of them, rendered in-engine?
There are few in AoE3DE\Game\Movies folder. Intro, and five for act finales.
But it's a bit weird to have a DLC for it, but on the other hand, I guess they might weigh a bit. But not that much in the grand scheme of things.
Any theories?