Some of us at the Griot Bara discord server have started an internal AoE4 league we're calling The Weekly Joust, and we want to invite you to come play with us!
TLDR:
Sign up for 1+ weekly timeslot
Show up and get paired with nearest elo you haven't yet played
Internal W-L record and monthly final
Some games will be cast
Starts tomorrow, Dec 6th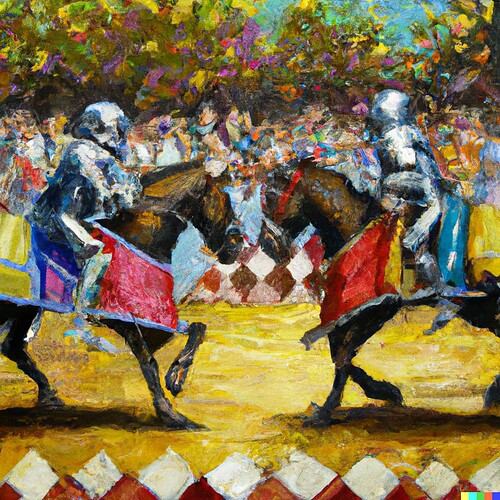 When? One match, weekly, during one or more of these timeslots:
Tuesdays - 6a PT / 9a ET / 2p GMT Team Games
Wednesdays - 6p PT / 9p ET / 2a (thurs) GMT 1v1's
Thursdays - 1p PT / 4p ET / 9p GMT 1v1's
If you're looking for a group to play with, this is a place to meet people where you'll see the same names each week. It's also been fun to hang out with the others after my game and watch games being cast.
To sign up:
Go to the Griot Bara discord and send a message in the The Weekly Joust discussion channel
State the timeslot(s) you want to join
State your in-game name
Games start Dec 6. Let's go!