Hi there !!
Here is the game:
MP Replay v101.101.63581.0 @2022.07.08 054226 (2).aoe2record (1.8 MB)
First of all, I said my plan to my team, I'II tower rush to flank which is the goth then Goth came and ''accidently'', my pocket ally's scout was here and running enemy's scout (cuz they wanna zero suspicion) at the same time and open the gate! and goth continued his tower rush without any stone wall force. He splited my walls like the moses red sea splitting.
look at here guys I have no chance to stop this. 2 enemy scouts', villagers, houses, palisade wall and goth's micro (he is 2.3k)…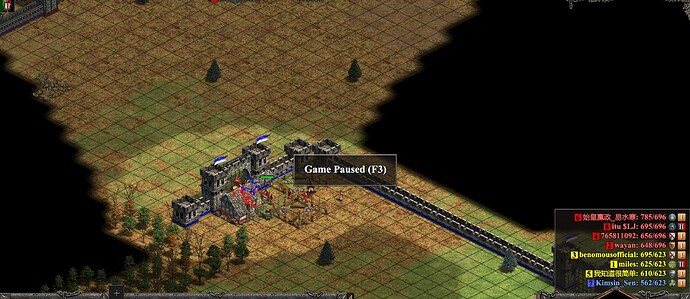 Did you guess that???, map was arena and goth wanna tower rush without any reason(!) cuz Goth has great tower bonus(!), they have ultra guard towers and stone mining and eco bonus(!) also, goths has stone walls to protect tower rush vils from enemy knights (!) so, It's easy to make tower rush with goths ! omg ! Is this is all coincidence?? all of this was a only ''coincidence''??? It was 6 AM(GMT+3) and not for european players' time so Mostly players came from asia/southasia(look nicknames) So I guessed that those guys in the same nation and they were friends ! well here is the questions:
My pocket ally was 16++ rated, It was too hard for this skill to make this ''big'' mistake Was it just a mistake?
Come on man…?? It was just a accident, he ran out of enemy scout and there was no any ''suspicion'' you are crazy thinking all of them! shame on you!
Are they in a company? Are they in team speak?
Is was cheating or wasn't?
What do you think guys ??
edit: lesson learned 101:
P.S. think twice before saying your plan to your teammate and ''close'' your gates for any ''accidents''
Thank you !