Game Version:
Build: 101.101.45340.0 6228353
Platform: Steam
Operating System: Windows 10
Gamertag: Mittensthecat11
Issue:
Game desyncs with message of The game has stopped because it has encountered an error and has gone out of sync.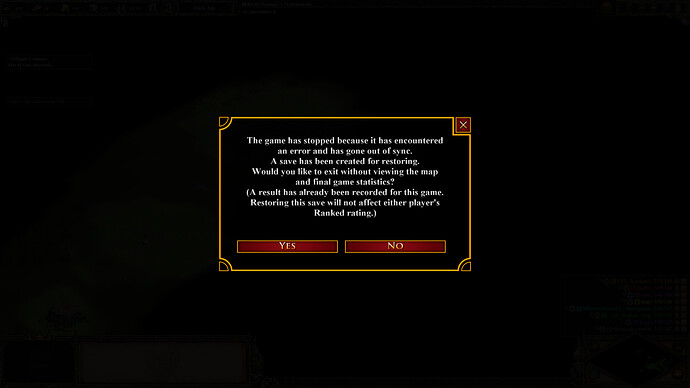 Reproduction Steps:
Here's how to reproduce the problem:
Play anything ranked or unranked, game will desync.
Tried unranked lobby game, same issue.
ATTACHMENTS:
Attached four games