Gendarme In Medieval :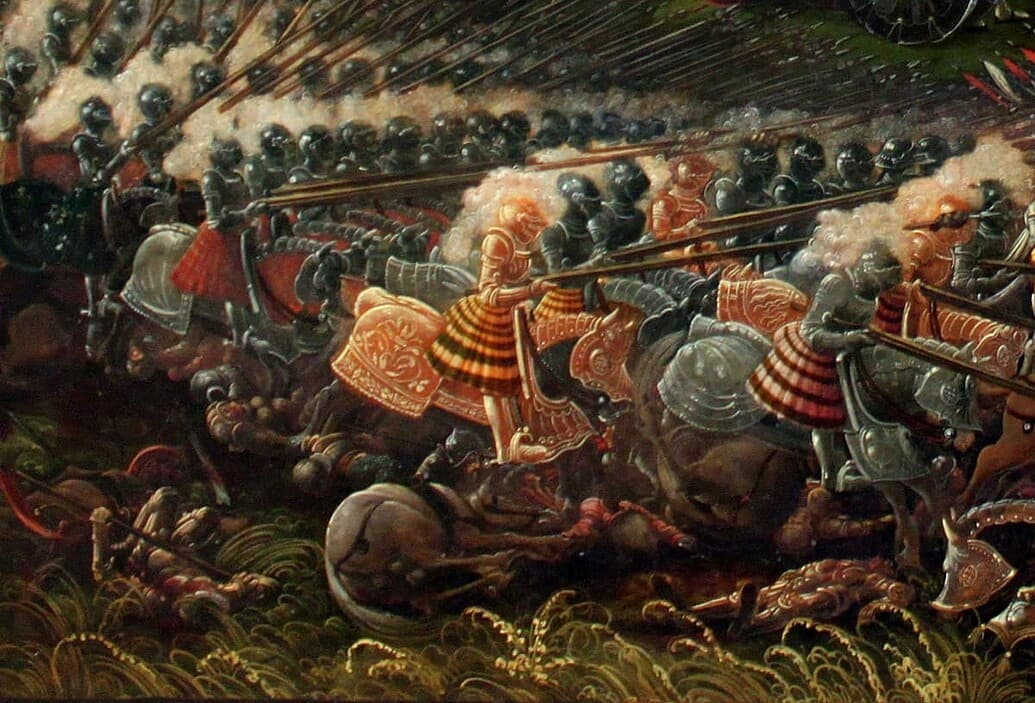 Gendarme will deal more damage than the Knights, they have more armor and HP, but they are the slowest cavalry in the game in attack speed and speed. Like this picture they have spear. Their cost will be more higher than knight.
Weakness : They will be weak against fast units and pikemans like usual.
30 at 40% more slow and 40% more slow in attack speed.
Advantages : They are like a shield units, they can tank more than the others cavalry with great damage.
Gendarmes can be train only in Castle Age and Imperial Age in ecury.