The new patch adding unique skins for royal gaurd and church tech units was a change that I've been really enjoying. I think there are a few instances where unique skins would be a good addition though. Mostly with the "Legion" cards for US and Mexico that give units from other civs and makes them trainable at forts but also for a few of the order units for Malta and a couple of units accessable through cards.
United States
Armand's Legion



Some Ideas for a new skin:

Pulaski's Legion



Some Ideas for a new skin:
Washington's Legion



I assume that "Washington's Legion" refers to the Legion of the United States that was created by George Washington so that's what I looked up for it.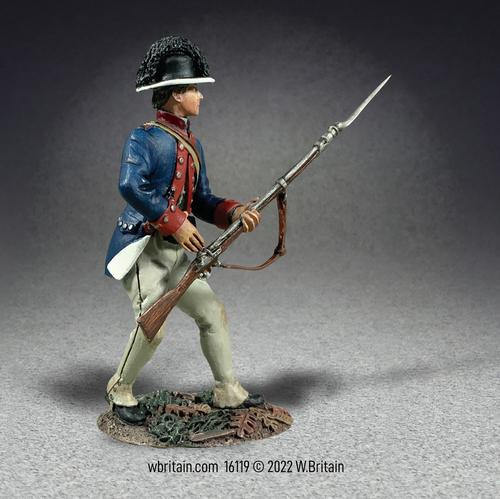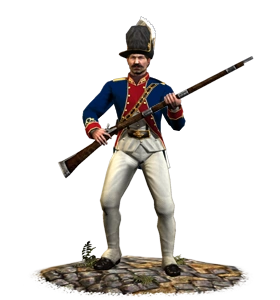 Mexicans
Criollos


This one is a bit of a suggestion for a change rather than just a reskin but i've never liked this card much or felt that it was very flavorful or interesting. Criollos are just Mexican born white spaniards and if the idea was just to get mexico some Spanish units then it's kind of lame to make them musketeers which aren't a unique unit for the Spanish.
So my Idea would be to replace it with a San Patricios card that ships either US regulars (since many san patricios members were American deserters). It could also enable Irish brigadeers at the saloon since it was always odd to me Mexico has no way of accessing them despite Saint Patrick's Battalion being specifically mentioned in the unit's compendium page. A skin could be something like the uniform in this image labeled "Variante" since the others look a bit too close to the imperial soldado.

Tulancingo Cuirassiers


This one feels like a no brainer to me.

Spanish Sympathizers


I'm also not a big fan of this card's flavor. The units can stay lancers but I think a real Mexican regiment like the Jalisco Lancers or the Gaurds of the Supreme Powers would be cool. If anyone knows of anything that would keep it as Spanish soldiers sympathetic to the mexican cause while also making it more specific then that would probably be the best option.

Maltese Order Units
The rightmost soldier in this image I think would make a good basis for a unique order hussar skin and the leftmost I think would be a good basis for the order dragoon. The other order units I think can stay as is personally. I can't think of a way to give them order flair while keeping their same basic look.

Spanish Soldados
I think that these should have a unique skin. Previously they used the age 2 soldado skin, this makes sense but it gets confusing when they may actually have the stats of a vet or guard soldado. Just something slightly different to prevent that confusion without just using the very Mexican looking gaurd and imperial skins for them.