Excited
Thanks for the link.
August 2 cannot come soon enough.
Two civs.
Three historical battles? That's kind of too few…Understandable as the developing time is quite short.
Happy to see more maps and natives though.
No actual campaigns? Just three historical battles? That's a bit of a letdown. Still, looking forward to it.
Personally I'm very excited.
Release date for this but none for Dawn of Dukes.
2 civs and no new campaigns. Unacceptable. They made it sound like it would be a full expansion and not some small DLC.
Please add more African civs in the future.
We literally get a Morocco battle but no Morocco -.-
I was expecting a full campaign, like TWC and TAD.
2 civs, 15 maps, 3 historical battles in such a prize, what can i ask for more. pre-ordered
its like a dream coming true since october 2020…playin this since release back in the good old days…never thought things like this will happen - pre-ordered!
I'm pretty hyped. The influence system looks rather cool!
Tbh for two civs and a bunch of new maps and native tps 10$ is not a bad deal at all, two civs per every future dlc isn't that bad when you consider that we are getting dlc more often now too, usa dlc was a few months ago aswell, I just hope they keep up this rate of making the dlcs. I'm impressed, excited to play these new civs too in a few weeks.
Suppose for £8 for the content on offer is palatable - that being said if this DLC does well I hope it at least opens the door to a more beefier DLC/expansion down the line. There's so much that can be done with this game.
You guys noticed they reworked the home city shipment gather points?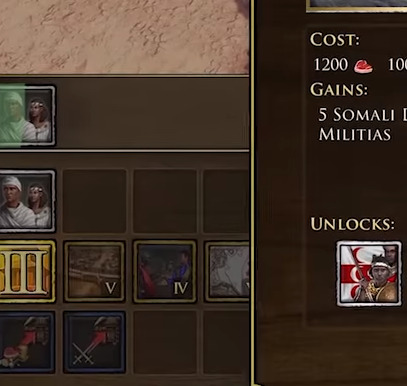 Seem like there will be one for military, and one for resources!
Good stuff! Excited
what are you complaining about ? You can choose maps for the rank pool, you get regular DLCS and patches. So just shut up and be happy.
This crying of the AOE2 players is so annoying.
The 8 villagers at the frontier outpost would be in tears when hearing this.
Why is the flag of Bolivia

used for Ethiopia

?