For anyone interested in a constructive critique I'd like to recommend this channel in general. I haven't watched every single video, but for the ones I did, I can't recall anything I disagree with.
21 minutes spent covering 24 (mostly rather minor, compared to things like general game design) issues: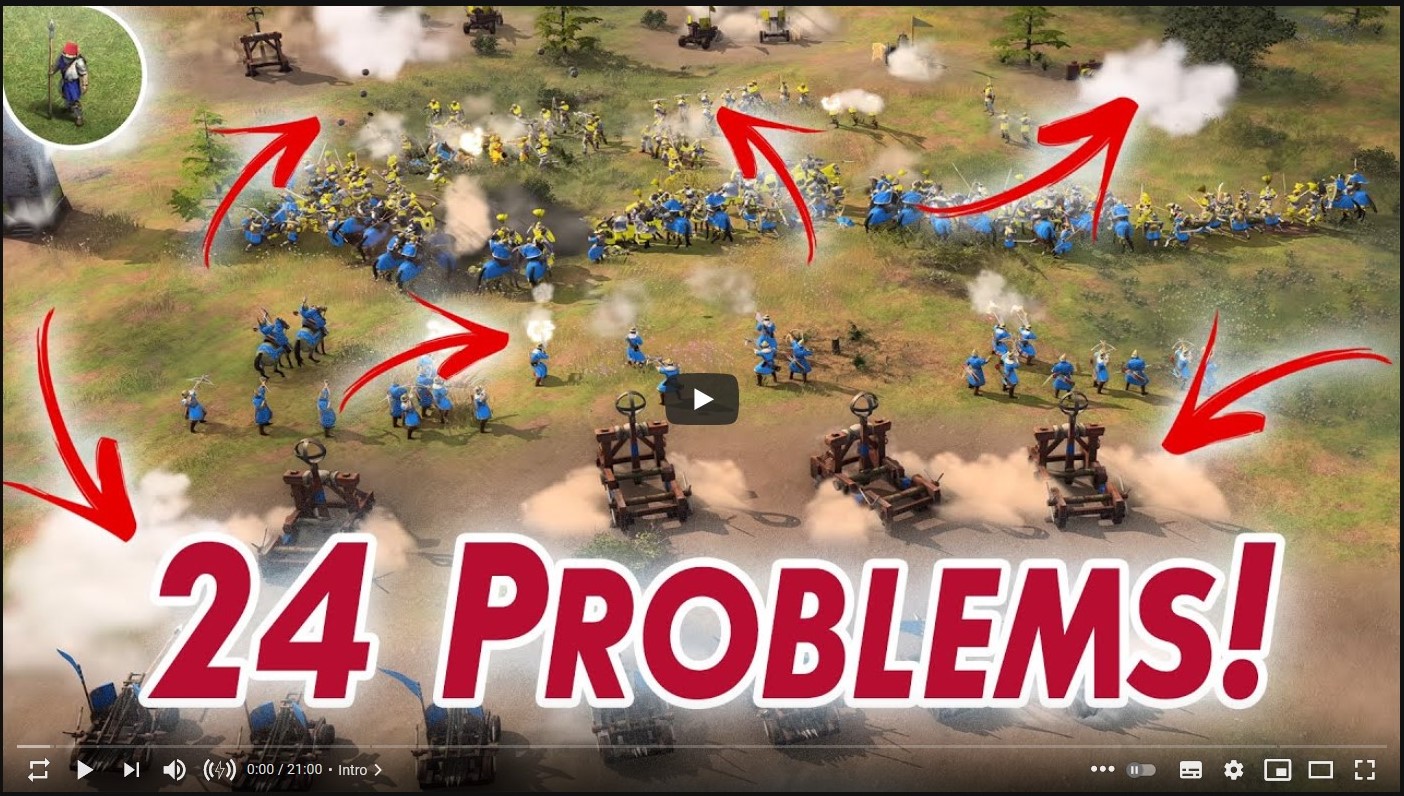 Very interesting video - most of these things were mentioned here, multiple times, not only in a special closed beta subforum. I really hope these changes will eventually be implemented and will make AoE IV even better and more attractive for potential buyers. Devil is in the detail, and when put together improvement on these elements will certainly lift up the visual presentation that was so heavily criticized compared to other components of the game.