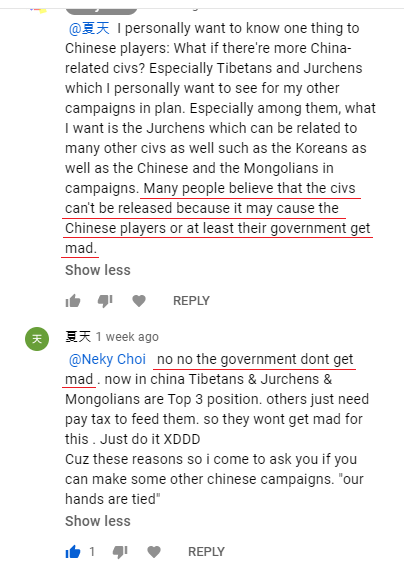 It's widely believed (at least here among South Korean players) that the Chinese government won't allow the devs to release the Tibetans and the Jurchens, because of their "One China" policy that doesn't allow any subgroups of the "Chinese" to be separated.
But, although it's just one comment of a Chinese player, I found it may not be fully true.
Then, if there were to be another DLC, would the two Asian civs be able to be made? Especially the Tibetans were considered several times, as far as I know.