I always feel Naval need to be better, here my ideas :
Transport feature card could be available in Castle Age logically, who make those ships more resistant, and a last feature in imperial age would make the limit to 30 units and more resistant.
The bigger ship like Carack fire heavy bolt who deal more damage to the building and units, but are more slower in speed and attack speed.
Galeon could be available in Imperial Age, a boat with Great HP and attack, but with a high cost, the most expensibe among the ship. Maybe he can be the only ship who can train units, maybe only infantry and cavalry, not siege weapons and take some units, but less than the transport ship.
Sea walls, can be built by fishing ships or maybe a "worker" ship of some other kind (boat dealer). That will help to stop the entire game being lost following one bad fight and make naval battle more interesting, the should be inspired by this campaign honestly, where those ships can build something like this :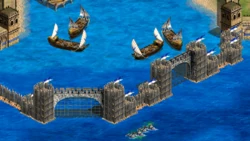 Something like that, different in look :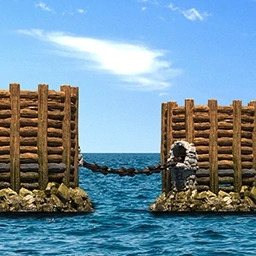 More details on ships:
There are 5 types of projectile: arrow, large steel bolt, scorpion dart, 12 pounder shell and 32 pounder shell.
There are 2 types of manuvre in ships: fast turn rate + slow speed or slow turn rate + fast speed.
There are different hull durability, the more compact the ship, the hardet is to destroy it.
The wood price of the ship is linear relation with the ship HP. You get what you pay.
The gold price of ships is in relation with ship armament.
Some civilisations in Europe could have those features, like India, China, but civilisations like Aztecs, Africans could have less features around this.
Some civilisations could have a main naval units like castle in port.
Port improvement idea :
Castle Age :
Reenforced Fishings Ships : Fishing Ships have more health and Resistance.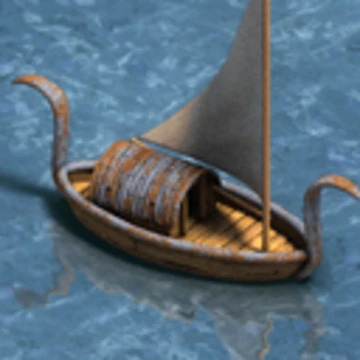 Angular veil:
Boat speed +10%
Oiled Projectile: Boats deal more damage to buildings.