Have you find the key to solve the problem,long time to see you.
I haven't got the time to look at the problem at all, the code is fully available on github, everyone who knows some Python can solve it. I can't say when I have time again to look at this issue… Very sorry
I am so sad to hear that bad news,never mind,I hope you will fix it one day,still waiting for you.
I made some progress last week but had to stop again. I currently have problems with opening older scenario versions.
That's enough,if you want to open older scenario versions,you can use the 1.0.4,it can work with no problem.If as you say the 1.0.5 can open the newest scenario,the older scenario versions can save in the game in order to upgrade to the newest version automatically,and then you can open it with the newest sceanrio,I hope you can release the 1.0.5 first and find how to deal with the older scenario versions later.Thank you for your wonderful project.
@cly0806 @sn0wsh00 I finally updated the app however only scenarios above version 1.40 work atm. A simple workaround for opening older files is by opening them in the game and saving them.
Well done,I have waited for this day for months,I hope you can create an AOKTS be used in DE and make this string-editor better.BEST WISHES to you!
Thanks for updating this! As we know, editing objectives and display instruction effects can be tedious in the editor, so having a tool like this is incredibly helpful. I definitely wished I had this tool around when creating my campaigns.
Thank you, I really appreciate the fact that people are actually using my tool.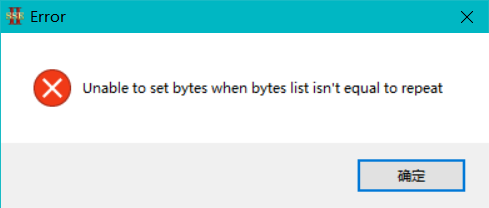 Your 1.0.6 version can read the newest scenarios but cannot modify or write,if you modify it cannot be read by the Game and the SSE again,please fix it,thank you.
Hi it cannot work if modify,please fix!
Hi,can you update?It is very useful for everyone!